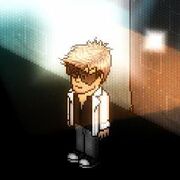 Darren Santos
is a 21-year-old annoying fat porno actor who was raped when he was very young. Everyone hates him cause his dick's too small and he sounds like a little girl.
Pornography
Darren's pornography career started at 18 when he was watching porn and hentai videos on Pornhub & on TV. He then started seducing children at that time and started to upload Pornhub videos. He then got noticed by two talent sex offenders who work at a porn label when he was 20 years old. He was then flown to Los Angeles to record some pornos for his upcoming porno films! He didn't know that when life went on, he would become one of the most ugliest, well-known spectacular pornstars around.
Stupid Facts
Worth: Nothing cause JamesX hit him for having sex with Royal
Fanbase: No one all around the world
House: Living in the sewers, masturbating to porn
Ad blocker interference detected!
Wikia is a free-to-use site that makes money from advertising. We have a modified experience for viewers using ad blockers

Wikia is not accessible if you've made further modifications. Remove the custom ad blocker rule(s) and the page will load as expected.